Hybrid work, remote or in person, which one would you choose? 
Our working lives in general have changed quite a bit from one time to the next, whether it is just the simple fact of approaching almost any workday in the company of a face mask. Sounds familiar, doesn't it?
The arrival of the COVID-19 pandemic has not left us unmoved by it. As soon as it arrived, and after a few days of tidying up, it was essential to adapt to the new situation in many respects. We could not go out on the street. Some time without being able to carry out an ordinary day-to-day life, many professionals, who were able due to their type of work, began to work from home. Something almost unthinkable before this fact, which became a challenge and a learning process. With its pros and cons.
Teleworking or remote work allows us to carry out functions and tasks through technological resources from any place where there are optimal working conditions. If we extrapolate this to the "new normal", we would be talking about a mixed or hybrid work model, thanks to which workers can perform their professional work both inside and outside the office. Important nuance: with full acceptance by superiors and co-workers. The "how much" at each location is a matter of the rules of the respective company.
This is our day to day at Servitalent. We have the great benefit of being able to combine working from home and from the office, in our own opinion, according to professional and personal needs. We choose every day from where we want and/or we can carry out our tasks. Of course, always taking care of our work and our clients. 
If we think about any Monday of any week of the year, in which in addition to working the corresponding eight hours, just after finishing the workday you have to leave wherever you are to get to your English classes on the other side of the city and that day you do not have a car, well, ta-da!... you can do it all because your company allows you to do it. Tuesday arrives and it turns out that your agenda is already full, not a single free minute, lots of virtual meetings in a row and you think... What a great day I have today! But you also don't share time with your colleagues since Friday and you think... I'm going to go to the office! I'll feel like I'm in company and I'll be able to chat for a while during the coffee break. Or, the opposite could be the case: I have a lot of meetings and I prefer to work from home because I will be able to concentrate more, there will be absolute silence. Wednesday, Thursday, Friday... Again, Monday. Everyone has their own reasons and based on them, one option or the other is decided.
Personally, and in relation to this aspect, I feel like the luckiest employee in the world. It is one of the things I value the most, before any other that a priori could seem more attractive. And, I have to say, my general rule is to go to the office every day of the week, but knowing that when you consider you can work from another location, for me, is priceless. I love life in the office, if we only telework I am convinced that my day to day life would lose joy. Mostly because I also attach great importance to face-to-face human relationships and all the good things they bring. And, I also ask myself, if I had, yes or yes, to carry out my working days in the office? Well, that would be fine, but I recognize that this flexibility allows me to gain autonomy and in turn helps me to be more productive. Without a doubt, in my opinion, this model brings with it numerous advantages, both at the individual and organizational level.
So, what do you think? 
#Happyworkersaremoreproductive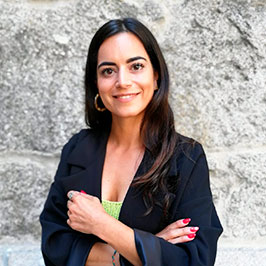 Signed: Nerea Lijó Pardavila
Selection, talent and audit technician