Antía Barros Fernández
Director of Recruitment, Talent and Audit
Graduated in Labor Relations, with a Master's Degree in Human Resources Management, for the last four years she has specialized in the recruitment, selection and direct search of executive and middle management profiles, both for medium and large companies in multinational environments. Her ability to work under pressure, analytical skills, results orientation and teamwork make her an important asset within the team.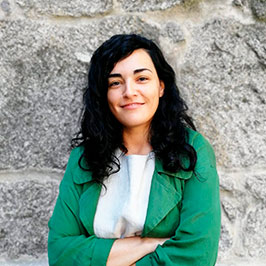 Education
Selection
Interviews
Analysis
Resolutive
Project Management
Antía is the Manager of Recruitment and Talent Acquisition at Servitalent, she is responsible for the definition of the search process for the positions to be covered. Antía is in charge of managing the selection process, from the needs assessment to the resolution of the client's problem with the incorporation of the most suitable profile(s), including the definition of the recruitment plan and analysis of the different candidates and the follow-up of the process until the final decision.
Team Linkedin
https://www.linkedin.com/in/executive-search-empleo/
To achieve the best results, the most important thing is to put yourself in the client's shoes and understand their needs.