Manto Antoniotti Solares
Digital Marketing and Communications Manager
Originally from Guatemala, Manto graduated in Graphic Design in her country, discovering additionally her passion for marketing and communication. With a multicultural character, she accumulates experience and interaction with work teams, both in Europe and Latin America, mastering, in addition to Spanish as native language, English and Italian. A global guarantee for a global project.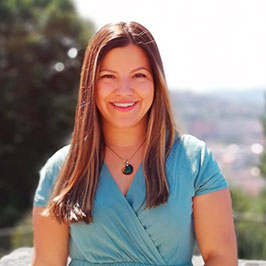 Education
Graphic Design
Marketing
Communication
Innovation
Interpersonal skills
Manto is responsible for Servitalent's external communication, designing and managing digital marketing campaigns in social networks, from the creation of content to the feeding and management of the Corporate Blog along with the management of external digital platforms to support webinars and sending e- mailing campaigns. She also supports the internal communication of the company along with her colleagues.
Team Linkedin
https://www.linkedin.com/in/mantoantoniotti/
Instead of thinking outside the box. ¡Get rid of the box!