Virginia Seguí Monleón
Director of Talent Management
Virginia has a long career in Recruitment and Human Resources management, which has allowed her to develop a solid experience in projects related to Talent Management and People Policies, Equality Plans, among others. She starts her career in Servitalent as Associate Director for the Valencian Community until 2020 when she takes the role of Director of Talent Management due to her leadership, broad business vision and skills for the digital transformation of the HR department.
She has a degree in Psychology with a Master in Human Resources Management and has worked as Interim Manager in HR Management in different sectors of the Spanish market, which has led her to acquire a very complete and varied experience.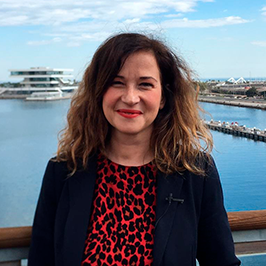 Education
Talent management
Digital transformation
Head hunting
Interim Management
People Management
Virginia exercises her role as Director of Talent Management in Servitalent, performing HR consulting and digital transformation in companies, with special emphasis on innovation, flexibility, and advice for the digitization of the processes of a People department, always from the perspective of her expertise as a professional in this field.
Helping companies to increase their management capacity is our duty, having the best professionals for it is our mission.
Team Linkedin
https://www.linkedin.com/in/virginiasegui/
Team Twitter
https://twitter.com/segui_virginia
Helping companies to increase their managerial capacity is our duty, to have the best professionals for this our Mission.