How to get the most out of Servitalent's job portal
To begin with, we will deal with the most basic question: What are job portals?
They are virtual sites that bring many job offers from different companies, sectors, locations and positions; that is why they are one of the best allies to find professional opportunities.
There are many different formats, but if we focus on Servitalent's job portal, the first thing we notice is that there is a category of featured offers that change weekly and to which we also disseminate through our social networks. If we continue browsing, we can find a good number of very diverse positions to which you can apply if you want a change or new professional challenge. 
Does that mean you have to keep checking the portal to see if there are any new offers that might be of interest to you? No, we make it easier for you. If you register on our website through the following link: https://www.servitalent.com/es/registra-tu-cv you will be able to customize job alerts for positions that match your profile and/or what you are looking for. Let's take an example: I would be interested in a Marketing position in Barcelona because that is where I live, but I would not mind going to Valencia because I have family there, so I check those boxes that interest me and, when an offer with the characteristics marked comes up, I will receive an email informing me that there is an offer that might fit what I am looking for. Convenient and simple, isn't it?
Well, that's not all, if you register on our web portal, you will become part of our database, where we usually search for potential candidates for the processes we manage. Therefore, if an offer appears in which your profile could fit, we will contact you directly, you will only have to decide if you are interested in the position or not!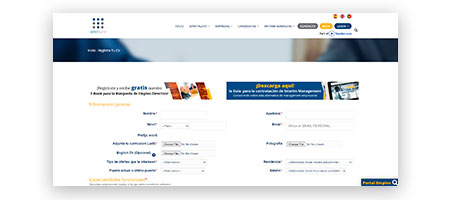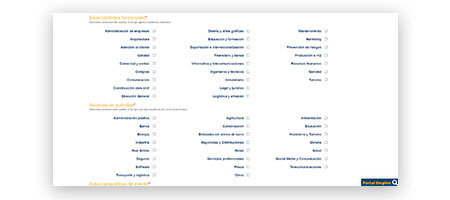 All of this sounds great, but what can you do to make it easier for us to find you?
Insert your CV in PDF format, because sometimes, depending on the format, it will be impossible to open the document and, therefore, we will not be able to access your profile.
Take care of the presentation of your CV. Use strategies such as using different font sizes, bold, italics, etc. to differentiate the entries of the CV (it is perfectly noticeable when you switch from talking about one experience to another, for example), the presentation helps to facilitate understanding!
Take your time when registering on our portal to carefully fill in the data to avoid any wrong information - it won't take you more than 10 minutes!
Keep your LinkedIn profile updated and well structured. Adding the link in the CV also makes our job much easier and is another way to get to know you better.
Does this mean that once you sign up, your data is stored forever?
Even if we don't like to see you leave... At any moment you can request the ending of the treatment of your data through a form. By doing this, your profile will be deleted from our database and you will no longer receive notifications and communications from us.
No matter if you are looking for a job or if you already have a job, you can always find out about new opportunities because you never know, maybe the job of your dreams is waiting for you right on our portal!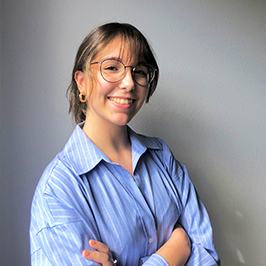 Signed: Beatriz Perez
Recruitment, Talent and Audit Technician