Alberto Fernández Varela
Strategy and product - CEO
After more than 17 years linked to executive searching and the professional development of managerial profiles, Alberto Fernández now puts his experience and knowledge at the service of the optimal management of executive talent. His double specialisation in marketing and human resources has allowed him to be used as a reference professional in the implementation of inbound recruiting models.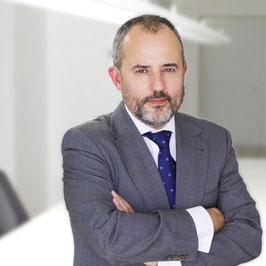 Education
Head hunting
HR management
Interim management
Executive talent management
Marketing
Renowned head hunter and pioneer in Spain in the commitment to flexible contracting models, such as the hire of executives or interim management, was a promoter and one of the founding partners of AIME (Interim Management Association of Spain), an entity in which he is General Secretary. He holds a degree in Economic and Business Sciences from the University of Santiago de Compostela.
He holds a Masters Degree in Marketing and Sales Management and in Human Resources Management from IESIDE Business Institute and an Executive MBA from the Universidad Antonio de Nebrija.
Team Linkedin
https://www.linkedin.com/in/empleo-directivo-interim/
Companies that are capable of properly combining the management of personnel, the use of technology and the development of their corporate brand, will have made a giant leap in competing.