Nerea Castro Pardavila
Recruitment, Talent and Audit Technician
Graduated in Psychology, she has experience in dealing directly and closely with others. Currently, Nerea, in addition to her professional work as a Recruitment, Talent and Audit Technician, is specializing in Work Psychology, Organizational Psychology and Human Resources to complete her studies in this area and continue adding value to the management of people in Servitalent.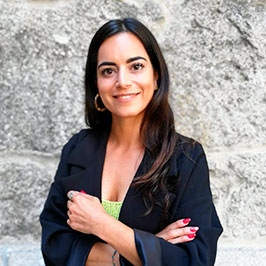 Education
Psychology
Talent Management
Selection processes
Project support
Attention to detail
Nerea is a Recruitment, Talent and Audit Technician in the Servitalent team, so she is dedicated to providing support in the preparation of selection reports, as well as managing the documentation related to selection processes and curriculum audits. She also carries out pre-selections of candidates in search processes, publishes job offers on the web and portals, and attends web queries from candidates.
Team Linkedin
https://www.linkedin.com/in/nerea-castro-pardavila/
Human talent is the great engine of an organization. The selection of appropriate candidates is an essential condition for the effectiveness of workers and the performance of companies"