All our interim managers or rental executives undergo a thorough certification process in order to identify their skills, verify their experience and training and offer guarantees to companies using their external management services under the Servitalent brand.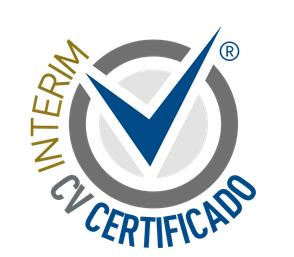 Requirement 1
Possess higher academic training (bachelor's degree, diploma, degree or similar).
Requirement 2
Provide all the empirical evidence requested in the certification process: working life, qualifications, etc.
Requirement 3
Proof of experience in executive management positions in a company (minimum 10 years.
Requirement 4
Take the evaluation tests required in the certification process: languages, management behaviour, etc.
Requirement 5
Be registered in the Special Regime for Self-Employed Workers (minimum 1 year).
Requirement 6
Belonging to the Interim Management Association Spain or another international organization that represents this professional group.
Requirement 7
Have a professional liability insurance policy.
Requirement 8
Register your professional profile on Servitalent's web platform.
Requirement 9
Accept the Servitalent professional code of conduct and have no criminal record related to the requirements of the professional code of conduct.
Requirement 10
Have a detailed profile on LinkedIn (preferably) or other professional network.