Mentoring for Senior Talent
As companies look to reduce their labor costs one of the first actions that comes to mind is to reduce workforces.

And often it is the employees with the highest salaries, the most experience and the longest tenure who are affected. 
It is thought that someone with years of relevant experience and an excellent work history could easily find another job. 

But the reality is different.

Employees over the age of 50 have much more trouble finding a new job than someone in their 30s and 40s.

This has always been the case.

In my experience as an outplacement consultant carrying out processes for large companies I have experienced it all the time.

Great professionals replaced by interns, assistants, assistants, or any component of the team without the proper preparation to lead. 

Of course, it should be advocated to provide any disengaged employee with relocation and career transition assistance. 
In the case of older employees, career guidance and job search support are crucial for several reasons.

Despite little evidence, factors seem to drive employers' caution about hiring senior workers:
Are expensive to hire. 
Lack the skills that may be required (in particular, technological competencies).
Age close to retirement (very relative).
Difficulties in adapting to a new environment. 
Dissatisfaction in less qualified positions than previously held.

Recruiters sometimes fail to assume that many professionals will be happier, more loyal and productive without first asking them in an interview, and decide that they are "overqualified" directly.

What can seniors bring to the table?
Experience and skills, obviously.
Bring solutions that other professionals with fewer years do not have.
Confidence in what they do. They have done it many times.
Evaluate problems and make better and faster decisions. Maturity.
Loyalty to a new professional opportunity. 
More time of dedication, they do not have "family" to take care of. 

Hiring people who have passed the half-century mark should not be seen as an act of pity, it should be seen as a strategic move that is beneficial to both employers and future employees.

It is the right combination of professionalism and vitality. 

The emotional cost to one of these disengaged professionals can be severe.
 
This is a person who possibly worked diligently and successfully for many years and is now separated from what may have been a large part of their identity as a professional.

When you are out of the job market for a long time you need some kind of support to re-engage.

And it is then when outplacement or career mentoring programs come into play, in which the support and accompaniment of a professional is key in the search for a new challenge.

Now, it is of vital importance to be guided by advisors who meet minimum requirements, since it is increasingly common to find intruders who, with a minimum of knowledge, already consider themselves experts in the field. 

And a senior, without hesitation, needs the best possible encouragement and guidance for their re-entry into the world of work:
Know their competencies.
Have a resume that sells.
Create a job search strategy.
Have a LinkedIn profile that positions you in front of all types of companies.
Achieve the best results in job interviews.
 
The fear of losing a job is very big, but it is greater the pain in trying to find a new one and not getting it, because the same mistakes are made over and over again.

From Servitalent, we are committed to supporting those seniors who bring so much value, and can be very necessary in improving business results.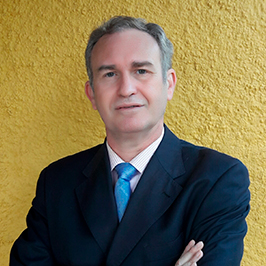 Signed: Antonio Ruíz 
Career Mentor and Associate Director