Your corporate partners
In my previous work experiences I I didn't have the opportunity to relate so closely to people, entities and/or projects to whom to give the name of "partners" or "collaborators". With no  doubt whatsoever, it has been a very positive experience from which I learned and still learning aspects such as the following:

Both are going in the same direction. 
From the beginning when the partnership or collaboration between both parties is proposed, it is because both are going in the same direction, each one of them probably has their own objectives, but together they can be easier to achieve or they can achieve many more.
I love the phrase that says " the union makes the strength" and this is precisely what happens at the moment when both parties develop this collaboration and support each other.

It is important to meet face-to-face. 
On many occasions a partner may be in another geographical location (another city, another country or even another continent) so face-to-face meetings may not be so easy to do. Now we live in a digital era that has made this easier, personalization is very important. The fact of going beyond an email or call, as they say "putting a face to the name" generates a deeper connection and closeness, in addition to fostering commitment between both teams.

Learning from differences is the best thing to do. 
It may be that your partner belongs to a different culture from yours, so there will surely be language barriers or differences in terms of treatment or expressions that will shock you, but it is important to be open-minded and with the best of dispositions to make both parties feel comfortable and understand that it is very enriching to learn from what makes us different. 

Try to keep the human side. 
Although the reason for this collaboration is due to business, it is important that you try to maintain a close and cordial human relationship. It is difficult to maintain contact, especially if you have a large number of partners, but try to be interested in their objectives, goals, performance, and if you already have more confidence with them, be interested in some aspect of their personal life. At the end of the day, even if your partner is "X company/entity" your contact is with their employees, so having a friendly and positive relationship will be highly valued.

In conclusion, the relationship with your partners/collaborators is a strategy that, apart from giving you the opportunity to grow professionally, can make you grow as a person and professional, it will make you develop many skills that perhaps you never imagined you would have, such as negotiation skills or persuasion, but above all it can help you get out of your comfort zone becoming someone resilient and more sure of yourself when giving your opinion and looking for what is best for both parties. Cheer up and always think about being the ally you would like to have, and if you do it right, you will surely have the joy of being able to call these people your friends.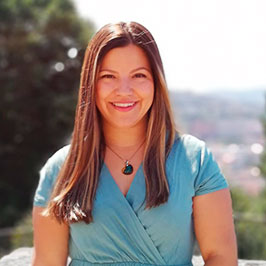 Signed: Manto Antoniotti
Communications and Digital Marketing Manager